Cheesy Baked Pasta with Broccolini and Crispy Prosciutto
This post brought to you by Sargento Foods, Inc.. All opinions are 100% mine.
It's back to school time! Are you jumping up and down too? I can't deny I did do a little happy dance on the first day of school. Summer is long and hard people. Sniff Sniff. I'm pretty much worn out come end of August. It was definitely time to get back into a routine. I will admit now that they're off I do miss them. It's true.  Along with their weighted down back packs (who needs that many books, have you tried carrying these things?)  I send them off to school with a nice healthy lunch. We're most definitely brown baggers, all three of our little ones. Very rarely do they purchase a school lunch. I like to know what I'm sending and what they're eating (hopefully they're not trading too much food ugh).
This summer Sargento is encouraging Americans to take back the lunch hour to refuel their minds and bodies with natural, fresh-tasting ingredients. Did you know that, according to a survey by Right Management, only a third of American workers say they actually take a lunch break and another third spend lunch at their desks. Wow that's something we should work on changing.
Sargento's "Take A Real Lunch" program focuses on the importance of using natural, fresh ingredients.
Sargento is encouraging people to take a real lunch to savor natural foods and recipes the way they were meant to be enjoyed. Did you know that Sargento Natural Sliced Cheeses are cut from real block cheese to add delicious flavors to hand-crafted sandwiches and that they are available in traditional or Ultra Thin cut. We're fans of the ultra thins ourselves. Sargento Natural Sliced Cheeses offer the largest variety of fresh-tasting cheeses, including Deli Style Medium Cheddar and Provolone Cheeses, Ultra Thin Swiss Cheese and Natural Blends Cheddar-Mozzarella Cheese.

While we do love our sandwiches, we need lots of options (after all the school year is long) like this cheesy baked pasta with broccolini and crispy prosciutto. We like to make a large batch up, enjoy a portion for dinner and then send the leftovers packed up in our lunch boxes the next day. It's perfect to use Sargento Cheese Slices in because we already have those in our fridge for our sandwiches. Good idea right!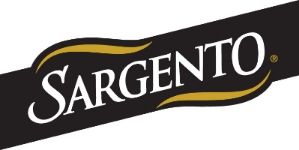 Baci!